Tire Balancing Beads
Balancing Beads are a Game-Changer that provide you a precision balanced ride.  Efficient, reliable results any time or place.
We specialize in  tire balancing beads and offer top-quality solutions for achieving optimal tire balance.
Moreover our tire balancing beads are designed to provide a smooth, vibration-free ride  and extending tire life.
Additionally our dynamic balancing beads, include options for trucks, trailers and motorcycles.
Furthermore for Eco-friendly internal balance beads,  Checkered Flag has you covered.
Discover the power of internal balancing as our beads revolutionize the way you achieve a smooth ride. In addition, with our product, you can say goodbye to traditional lead weight methods. Our internal tire  beads ensure continuous and precise balance adjustments, adapting to changing road conditions and tire wear.
You will experience smoother rides, improved traction, and enhanced fuel efficiency with our innovative  product. Therefore, choose Checkered Flag tire beads for the next level of tire balance.
We take pride in our Eco-friendly approach giving you a smooth ride.
Particularly, our tire beads provide a sustainable solution without compromising performance.
Specifically made from environmentally friendly materials, these tire beads for are designed to reduce waste and minimize ecological impact.
Consequently this allows you to choose an Eco-friendly tire balance for a greener, more efficient driving experience.
Trust Checkered Flag to provide a balancing solution that prioritize performance and the environment.
We offer an affordable, effective way to give you a smooth and comfortable ride, without traditional weights. These beads are a premium compound that delivers lifetime balancing and are;
100% TPMS safe, Unlike traditional weights.
Checkered Flag beads will not fall off, rust, or damage your wheels.
A great alternative for those looking for a hassle-free and safe way to balance tires.
Checkered Flag Featured Kits
Using Checkered Flag inside your tires can help improve your driving experience in several ways.
Firstly, this product balances the whole rotating assembly including tire, wheel, hub and brakes.
Secondly, they maintain proper balance by ensuring that the beads roll freely inside, which helps increase tread life.
Additionally, balanced tires are known to improve fuel mileage, as the beads help reduce rolling resistance by maintaining a proper smooth balance.
As a result,  drivers can enjoy better handling, traction, and overall performance on the road.
If you're in the market for a reliable and cost-effective way to enjoy a comfortable ride, Checkered Flag tire balancing beads are definitely worth considering. Our premium compound offers a lifetime balance, and they are 100% TPMS safe, making them a great hassle-free alternative.
Before purchasing first see the tire size charts.
Checkered Flag Tire Balance Beads with the best price any time or place just for you.
One of the best options to balance your tires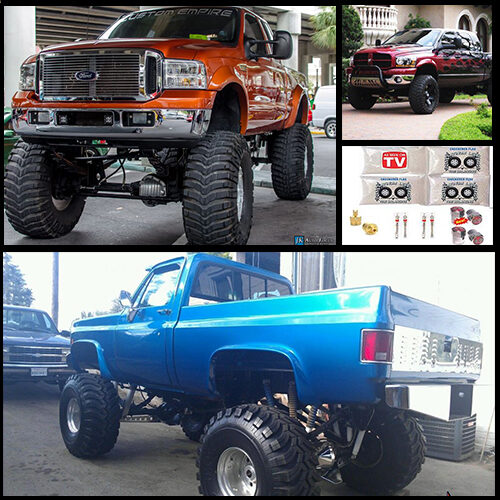 Checkered Flag Tire Balancing Beads positively increase tread life in all types of Trailer Tires.
Balance Beads are also great for all Motorcycles in addition to 3 wheelers.
Tire Balancing Beads are simple to use.
FREE shipping available.
For all questions please call us at